Crawl Space Encapsulation in Ottawa, Orleans and nearby
Vapor barriers, support jacks, & other products for a dry, healthier space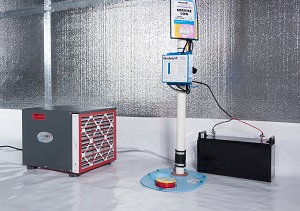 Addressing all of your crawl space's issues will promote energy efficiency and comfort in your home.

The crawl space is not an area that many homeowners pay frequent attention to, but what happens there can have a major effect on the home. Crawl spaces are a major source of energy loss, while excess moisture in the area can cause mold damage and other problems.
The Foundation Guys Inc. are your local experts for crawl space repair and encapsulation. Our complete system will ensure that your home is healthy and dry all the time. Call us today at 1-844-385-8867 or click below to get a free estimate in Ottawa, Nepean, Orleans, and nearby.
Symptoms of a crawl space problem
Drywall cracks in the interior
Uneven floors
Foul odors in the home
Heightened allergies or asthma symptoms
If you have excess moisture, standing water, mold growth, or wood rot in your crawl space, we can help. Our complete line of crawl space repair products includes vapor barriers, sump pumps, drainage systems, support jacks, and more. Our experts will evaluate your home and recommend the best solutions for your needs.
Crawl space repair and encapsulation has a number of benefits. Sealing the crawl space off from the outside will eliminate moisture, mold, and pest issues, creating a warmer, more efficient home. Structural repairs will eliminate issues such as uneven or bouncy floors, sticking doors, and drywall cracks.
Crawl Space Repair: Before and After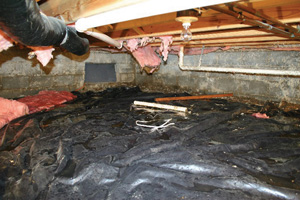 Moisture, mold and falling, failing insulation are problems in this crawl space, which hasn't been properly sealed.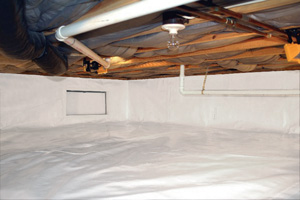 The encapsulation treatment totally separates and protects the crawl space interior from outdoor conditions, keeping the space clean and dry.
Quality solutions for crawl space encapsulation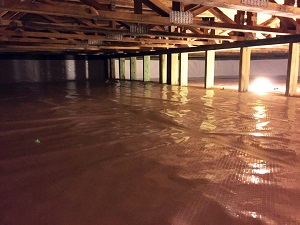 All-size solutions. The CleanSpace® Crawl Space Encapsulation System can provide moisture control for any size crawl space.
If you have water, mold, or structural issues in your crawl space, it's important to get an effective, long lasting solution. The Foundation Guys Inc. are Greater Ottawa's crawl space repair experts, and we can help you get the solutions you need for your home. All of our products are patented and proven to be effective solutions.
Call us today at 1-844-385-8867 or contact us online to learn more about how we can help with your crawl space repair needs. We offer free estimates on all our work in Nepean, Ottawa, Orleans, Richmond, Gloucester, Kanata, Carleton Place, Vanier, Renfrew, Smiths Falls and throughout the surrounding areas.
Looking for a price? Get a no cost, no obligation free estimate.